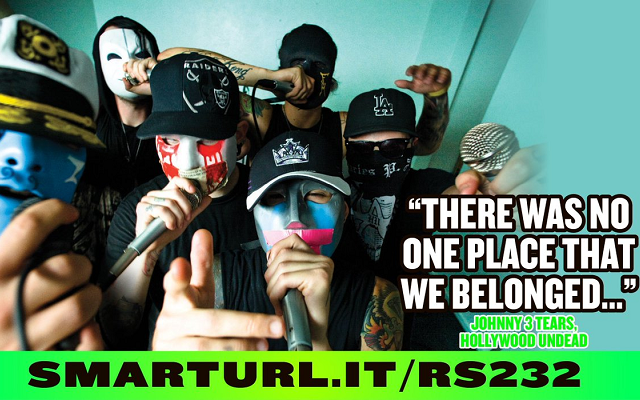 Who said print is dead?  Rock Sound magazine Issue 232 features an interview with Johnny 3 Tears ahead of the release of Five.  The publication teases that the interview covers, among other things, Johnny discussing the history of the band and the release of their debut album Swan Songs.
We reminisce about Hollywood Undead's debut album in the latest issue. https://t.co/UWhEQDFcBs pic.twitter.com/pkQgcqO10p

— Rock Sound (@rocksound) October 31, 2017
You can order Rock Sound Isssue #232 from the official Rock Sound website.