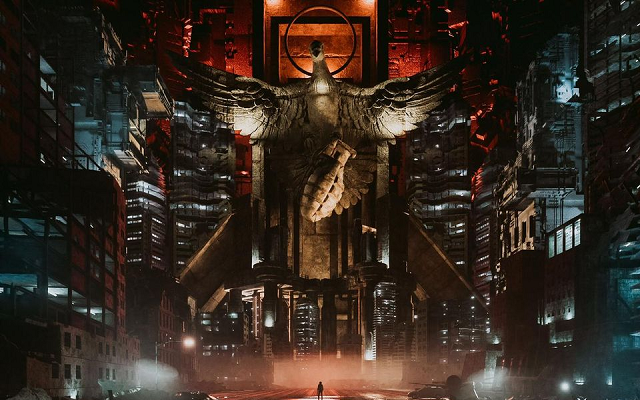 Pre-order & Pre-Save New Empire Volume Two here!
Hollywood Undead are finishing off 2020 right – dropping the long awaited second portion of their latest project with New Empire Volume Two, and soon too!  The album drops worldwide on December 4th and features ten tracks, including yesterday's "Heart of a Champion" remix featuring Papa Roach and Ice Nine Kills.  In addition to the previously known features with Tech N9ne and Killstation, the mystery feature has also been revealed as former tour-mate Hyro The Hero, who opened for HU back in 2011.
The full track list for Volume Two:
Medicate
Comin' Thru The Stereo (feat. Hyro The Hero)
Ghost Out
Gonna Be Okay
Monsters (feat. Killstation)
Idol (feat. Tech N9ne)
Coming Home
Unholy
Worth It
Heart Of A Champion feat. Papa Roach & Ice Nine Kills
Bonus Tracks:
Idol (feat. Ghøstkid)
Idol (feat. Kurt92)
No word yet on the where and how the "Idol" remixes will be released, but the guest features include Russian rapper Kurt92 and recent Johnny 3 Tears collaborator Ghøstkid.
Sans bonus tracks, the release has a total runtime of just over 30 minutes.  Making the full New Empire project run roughly an hour. 
Hyped to finally get Volume Two before the year ends?  Sound off on social media and let us know which song you're most stoked to hear!