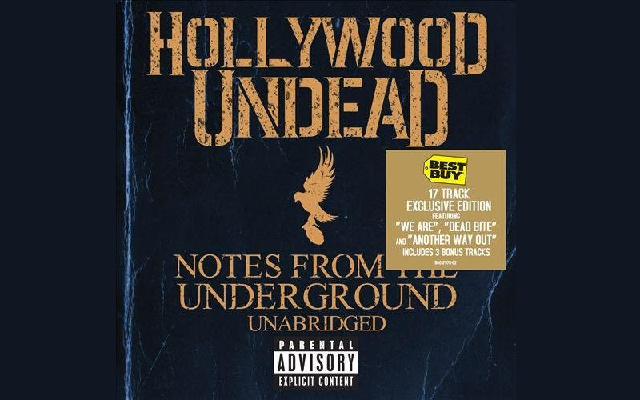 The rollout of long-lost Hollywood Undead bonus tracks continued this past week, this time with the official rollout of the Japanese Edition of Notes From The Underground to most other regions on Spotify and other streaming platforms.  In addition to the already re-released "I Am", the Japanese release of the album included the three extra Best Buy bonus tracks that were previously only available via the physical version of the CD.  Now "New Day" and two additional remixes for "We Are" and "Another Way Out" are officially available in a more worldwide capacity for the first time in years.
We've updated our Spotify playlist with all of this year's re-released tracks so far-
Retailer-exclusive tracks that're still missing from Spotify and most other major streaming services include the bonus iTunes Desperate Measures live tracks (currently both available on Tidal only), the bonus iTunes pre-order American Tragedy instrumentals (currently only available on YouTube Music), as well as the Best Buy Day Of The Dead exclusives "Sing" and "Fuck The World".