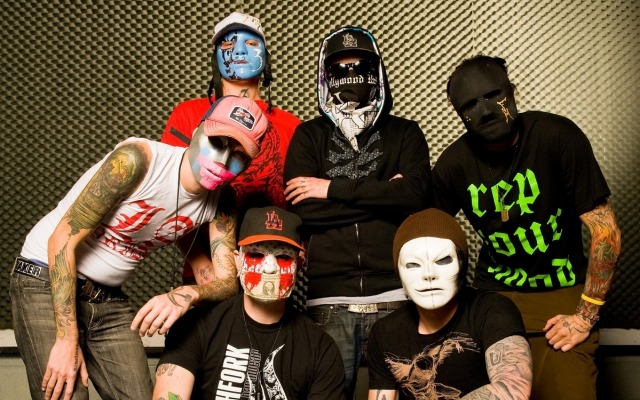 As the fans and the band alike gear up for HU's upcoming sixth album, here's a little surprise from the Scene for Dummies team dating back to the days of the Live DVD/Compilation CD release, Desperate Measures. After scouring the web we were able to track down a copy of Tattoo Magazine from the Spring of 2010 featuring some great shots of the band members and their ink.
Photographer Markus Cuff actually met with the band early on in 2009, many months before the gallery/article piece on Hollywood Undead hit print in the monthly publication which touts itself as the "world's largest-selling tattoo magazine" on the cover. Writer Frank Booth would later provide the copy for the pages, doing a write up on the band's early history and conducting a short, over-the-phone interview with former member whilst the band was on tour in the Fall of 2009 for the Vatos Locos Tour in support of the Desperate Measures release on November 10th of that year.
We've got some handy scans of all of the pages in the magazine featuring Hollywood Undead content, just hit the thumbnail in the gallery below to open the scan in full resolution in a new tab. For our international readers, we will be posting the interview and article in plain text format tomorrow to help with translation purposes.