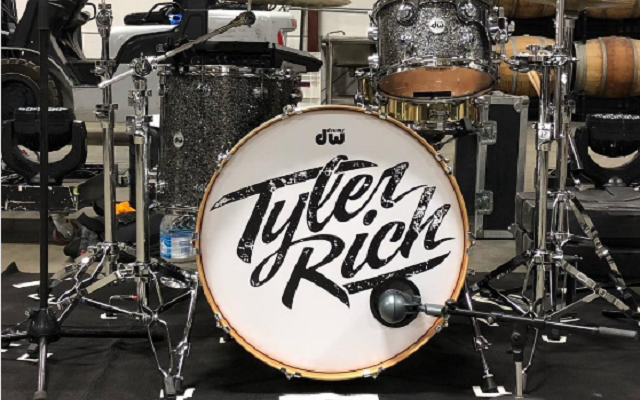 After traveling extensively with Hollywood Undead from 2014 through 2017 as the band's touring drummer in support of their last two albums, Day of the Dead & Five, Tyler Mahurin stepped away from the road life at the end of 2017. 
After taking the better part of the year away from touring, Tyler is back on the road with a new gig, now playing drums for Big Machine's Tyler Rich.  Rich and his band (including Mahurin!) are on tour now in the United States as a part of the Here Tonight CMT Tour, joining Rachel Wammack as supporting acts for tour headliner Brett Young.
Fans can get a full list of dates on Rich's website, or check out Tyler Mahurin's announcement from a couple weeks ago about joining Rich on the road, as well as a clip of one of their recent shows from Mahurin's Instagram below. Scene for Dummies also got a chance to interview Tyler back in 2016, readers can get caught up with that article featuring one of Tyler's audition tapes for Hollywood Undead over here.