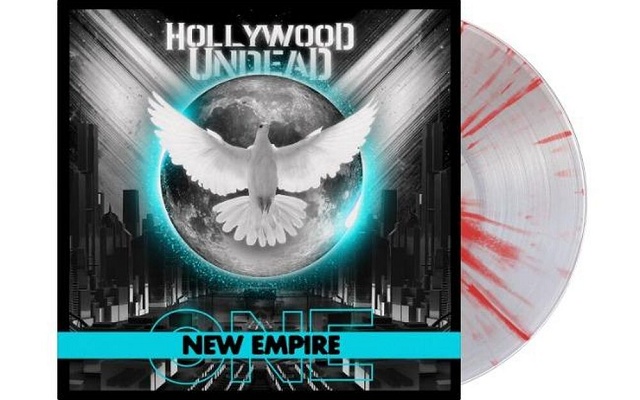 Pop culture and media variety shop FYE have stepped into the New Empire Volume One arena with their own exclusive vinyl for Hollywood Undead's upcoming sixth album.
FYE's pressing features red splatters and is limited to 500 copies – with pre-orders now available on the official FYE website.
This joins the nearly half dozen other variants of the New Empire Volume One vinyl we covered over here, alongside the autographed copies from Newbury comics, and the exclusive New Empire merch bundles on the official HU store.  Fans are definitely flush with options in the vinyl department this album cycle – (meanwhile I'll still be here hoping for an official HU cassette…)!