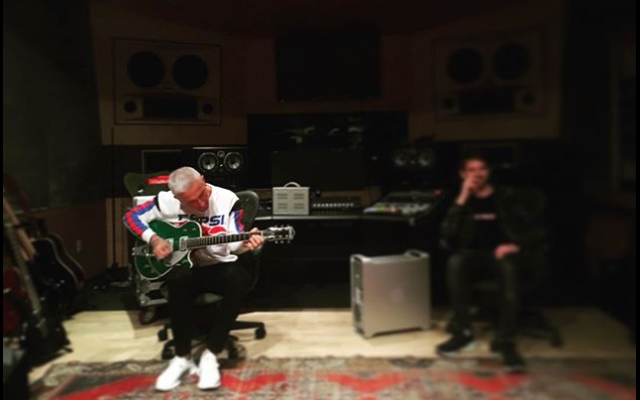 The tail end of Hollywood Undead's 2018 touring caught many fans off guard with the band's sudden announcement that they would be recording at the end of the year, with the intent of putting out a sixth album early into 2019.  While fans were kept busy with the release of the new EP Psalms in November, HU quietly returned to the lab at Madden Studios with producer Matt Good.
If the name Matt Good sounds familiar, fans shouldn't be surprised, as he's been at least tangentially involved with the band for many years, being a founding member of From First to Last which received numerous shout-outs in the bands earliest material like "The Kids" and "Scene for Dummies".  Good also toured with Hollywood Undead as a guitarist and vocalist for the band D.R.U.G.S. in the Fall of 2011 as a part of the World War III Tour.  In 2018, he produced the second single off of Psalms, "Another Level" alongside HU veteran Griffin Boice and Kraddy.
With a new album heading our way in 2019, here's a recap of all of the times the band has mentioned it plus pictures from the recording process from the band's social media accounts.
News & Interviews:
Studio Shots:
"Happy holidays y'all, just an fyi. We are working on hands down the best music we have ever made." – @Danieldrive on Instagram, discussing the upcoming sixth @hollywoodundead albumhttps://t.co/FRMr2zPmml#HollywoodUndead #HU6 pic.twitter.com/rf7J4buopE

— Scene for Dummies (@scnfdm) November 27, 2018