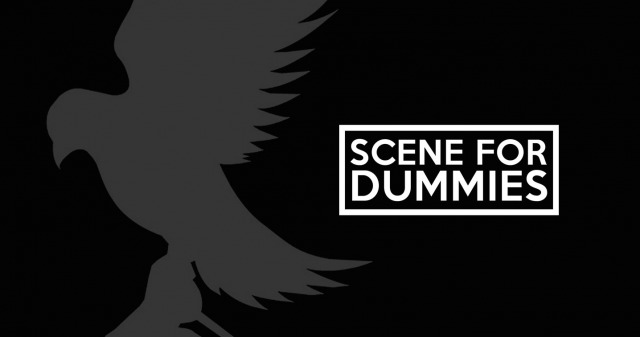 First off, to all of our American readers, happy Independence Day, and to all of our international readers, we at Scene for Dummies would still like to wish you a happy Monday!
On the social media side of things, you guys continue to inspire us as our follower count has continued to swell over the last few months, even with minimal updates on the Facebook page, etc. Our first major content post regarding The Phantasm was what we could consider a major success, with a lot of engagement from the fandom on Twitter, Facebook, Instagram, and Reddit.
Of course, the main talking point surrounding this site has been the matter of content. I will concede that was, as a team, may have over promised and under delivered up to now. This is our fault, and a problem we are all three well aware of and have devoted some serious time to recently. We have an ambitious scope, and may have severely underestimated just how much our lives outside of the site would disrupt development over the course of the Spring. Vik has made the transition into the working world, German is just finishing up a move, and work and family obligations have eaten up a larger portion of my free time, and these are all just some of the circumstances that have thrown our delivery schedule out the window entirely.
Fear not though! After some noteworthy talks amongst the team, we have come to a new working agreement that should make it easier for us to deliver content on a regular basis to you, while still taking into account the ever increasing demand of "how do I even adult". The three of us will continue to work in parallel on various content updates for the site, but at a much more reduced schedule. What does this mean for you, the fans? Nothing has been canceled, the music catalog is still coming, the lyrics and booklets are still coming, and various interviews, articles, and general news updates as we enter the fifth album cycle for this band we are all such big fans of are all coming down the pipe.
Rather than attempt to continue to build all of the sections of the site in secret and drop them all simultaneously, we are now aiming for the more reasonable schedule of monthly updates. The first of which is going live with this post, our first Scene for Dummies exclusive interview with current touring drummer, Tyler Mahurin. Included with this interview is an awesome audition video of Tyler performing "Kill Everyone" as a special add on for hanging in there with us. We have more content we're eager to share with you through the rest of 2016, and you can expect to hear from us again sometime in August with another content drop!
So if we're still on your radar, I'd like to take the time to apologize again on behalf of myself and the rest of the team for our failure to deliver in the last two months. If you've stuck around with us this long, we appreciate and thank you for your patience. For now though, enjoy German's new interview and the audition tape, and stay tuned to our social media channels for the next update!
-Scrub