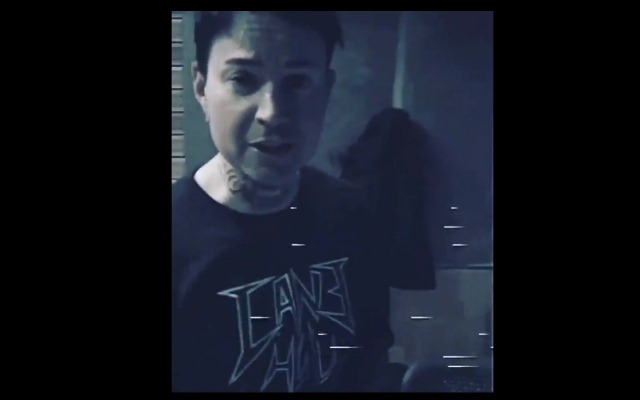 Back in December of 2018 J-Dog posted a clip to Instagram with him in the studio with producer Matt Good, featuring a new verse off of an unknown track.  Replaying this audio to music identification service Shazam, we've been able to confirm that the lyrics and beat belong to "Nightmare", the final track on Hollywood Undead's upcoming release New Empire Volume One.
In the snippet, J jokingly calls out friend of the band Fudd Rukus for helping write the verse in the clip.  Fudd previously appeared on the "Whatever It Takes" (Mixtape Edition) with Prodigal Sunn and Demrick back in 2018.  
Checkout the clip below from our Twitter account-
Shazam now detecting this clip as "Nightmare" song. Originally this video was published by @jdog_hlm on December 1, 2018 from @mattg00d studio sessions. #hollywoodundead pic.twitter.com/e1UnNQu41U

— Scene for Dummies (@scnfdm) January 11, 2020
.