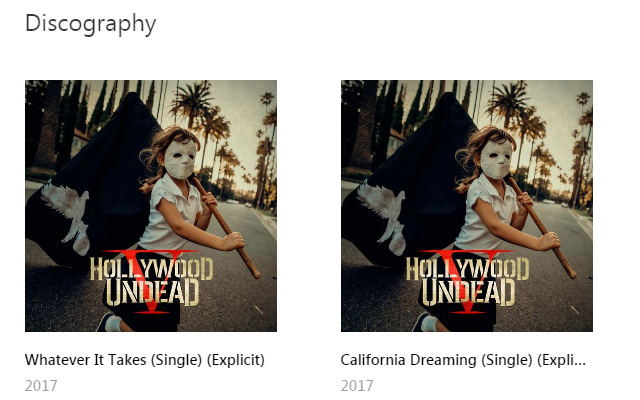 UPDATE: This story has been updated to denote the inclusion of "We Own the Night" and "Renegade".
Users of the custom radio-station-builder/streaming-service Pandora can now infuse their stations with a little bit of V goodness.  Listeners can now seed stations or build new stations with the first four singles off the new album, "Whatever It Takes", "We Own the Night", "Renegade" and "California Dreaming".  Fans can also build or seed stations using Hollywood Undead as an artist option as well.  Through our own testing we have been able to get at least "Whatever It Takes" to play on one of our own custom stations.
Interestingly, all of the songs are listed as their single versions (though with V album art), rather than the album versions of the tracks.  Listeners can likely expect the rest of the album to start showing up in their stations shortly after launch on October 27th.
What about you?  Have you heard a track from Five yet on Pandora?  Let us know on social media!