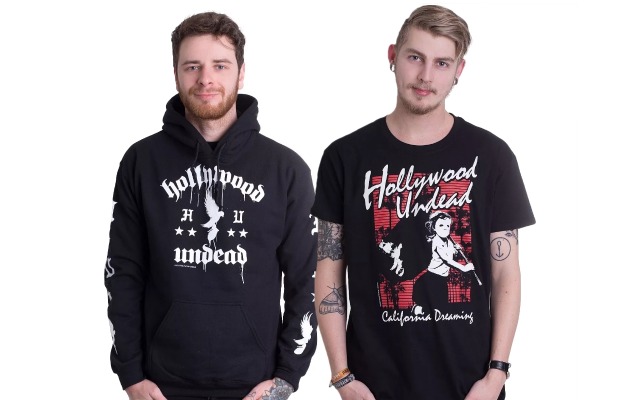 Merch website extraordinaire Impericon has listed two new pieces of (so far) exclusive Hollywood Undead merchandise.
First up, is a black hoodie with a white printed dove and grenade, stars, band logo (in the rarely seen American Tragedy Redux font), with additional band initials, doves/grenades, and stars on the sleeves.  You can find the hoodie here at Impericon.de.
The second piece is a black t-shirt with the V album art represented in a black and white print, with the band name and "California Dreaming" done in the same font as they appeared in the video for the song of the same name.  The album art is given a red/black backdrop with horizontal scan lines.  Fans can purchase the t-shirt here.
For these and more, fans can check out the entire lineup of HU merchandise available on the Impericon site.