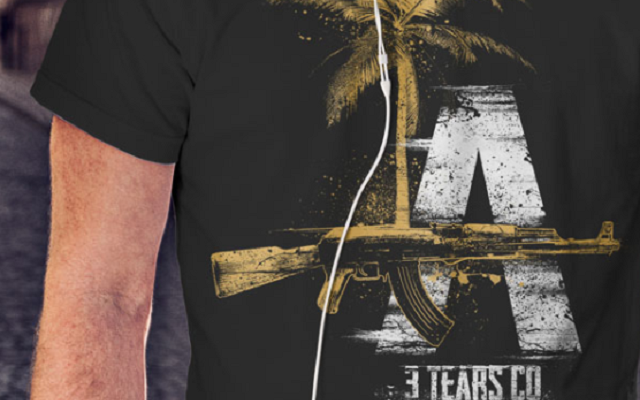 While it hasn't been too long since the official site relaunch, the folks over at 3 Tears Co. have been plenty busy prepping this next round of merchandise for fans.  This latest batch features the AK-47 LA line, which is now available with us of the exclusive password AK47LOSANGELES.
Also now live on the site are pre-sales for the 3 Tears Co. pink collection, with pink themed logos and accents in honor of National Breast Cancer Awareness Month.  Select pieces will have the labels autographed by Johnny 3 Tears himself.  The pink collection pieces will officially release on October 6th.
If you're looking to snag some of these pieces, be sure to check out 3tears.co and enter the password in the exclusives section while they last!