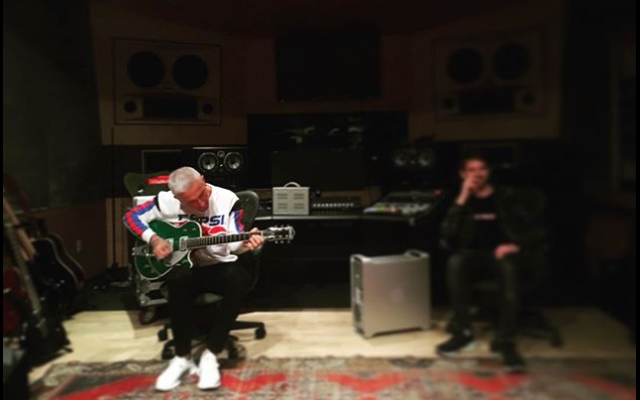 Let's roll the clock back a couple months to September for Reading Festival 2018, where a pair of interviews with the members of Hollywood Undead lead to Johnny 3 Tears and J-Dog both independently stating that the band would be returning to the studio this month, and looking to release another album just over a year after the release of 2017's Five.
A month later, J3T would double down on the #HU6 rumors in his latest interview with Ticketmaster UK.  When questioned on the band's next steps after the release of their newest batch of music, Psalms, Johnny reaffirmed the band's commitment to the studio album format-
"-a new album next year. Streaming is obviously growing, but I still like the album as a format – I was that kid who saved up his allowance and went down to the record store to buy the latest album and I think people will always value that."
With the month of November nearly over, and the Thanksgiving holiday fast approaching in the United States, it looks like the band has been setting wheels in motion for a new album as promised.  Starting the week off right, J-Dog shared a photo on Instagram of Danny in the studio (with one of those classic giant Mac Pros, long live the tower!) with the simple caption "#6 ?".
Producer Matt Good, who most recently collaborated with HU by co-producing the Summer single "Another Level", also posted to social media celebrating his anniversary with his wife and stating he would be headed to Los Angeles for a month to work with the band on their new album.  Even Loudwire picked up the story and ran an article on the news.
No word yet on when to expect new music, but it with the band headed back into the lab now, 2019 may shape up to be yet another exciting year for Hollywood Undead fans!