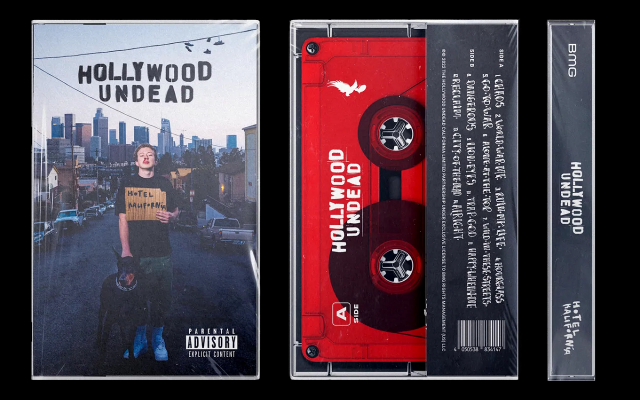 With Hotel Kalifornia launching this week, the Hollywood Undead store opened up orders for another album format – the band's first ever release on cassette!  
The red version of the tape is in stock and available now for order here.
A green Spotify-bundle version that was solicited yesterday, complete with exclusive green keychain, also came and went with solicits going out to the band's top listeners on the streaming platform.  No word of a restock yet, but the original listing can be found here.