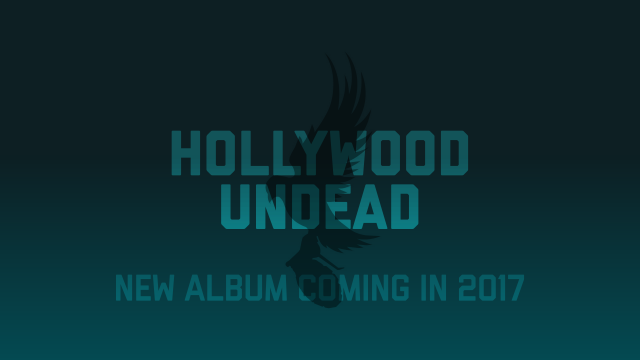 California's masked band, Hollywood Undead, finished their contract with Interscope after releasing 'Day of the Dead'. Throughout ten years of the band's career it was a love/hate relationship with major labels, from MySpace Records attempts to censor the debut album of the band, to A&M/Octone breakup in 2013, when the band was thrown off balance right in the middle of their third album cycle.
"Our band has been being run by us since the day one. We write and record our music, so we could do all of this on our own, like, forever, if we want to" – Jorel Decker (J-Dog) said to Artisan News back in 2013. And now the moment has come.
Upcoming, fifth Hollywood Undead's album, will be out independently through the band's own label. This record also marks their first distribution deal, which will be signed early 2017 and new management group – MDDN (Architects, Good Charlotte, Sleeping with Sirens) created by Madden Brothers, Benji and Joel. Though the album being produced by old-timers Griffin Boice (Black Eyed Peas, Frankie J, Wiz Khalifa) and Sean Gould (Katy Perry, Moby), Johnny 3 Tears stated that they wanted to work with a couple of fresh faces.
New album sessions coming along really well, and we can expect new material in 2017.