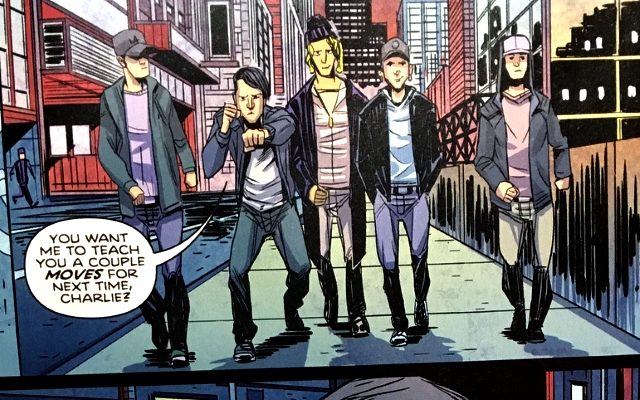 Thanks to J-Dog's Instagram feed we have our first look at a brand new step for Hollywood Undead.  Having inspired countless fans with music, videos, and live performances, it only makes sense for the crew to bring their mythology into the world of print.
Heavy Metal Magazine has been on comic stands in one form or another since the late 70's, and during that time it has covered all corners of the the science fiction and fantasy spaces, and invented countless new spaces in between genres.  Issue #287 brags big, throwing down as the first music themed issue (despite the publication's moniker).  The issue will feature material inspired by the likes of Iron Maiden, Ozzy Osbourne, Nine Inch Nails, Rob Zombie, Marilyn Manson, In Flames, Gojira, Vamps, and yes, Hollywood Undead.
J-Dog took to Instagram to give us a taste of what to expect going in with a handful of pics of the HU story contained within this special music issue:
You can order your copy now at the official Heavy Metal website, fans have three unique covers to choose from, with the Hollywood Undead logo making an appearance on each, making these collector's items for the most avid fans:
Stay tuned to Scene for Dummies for more coverage on this Hollywood Undead one-shot comic!