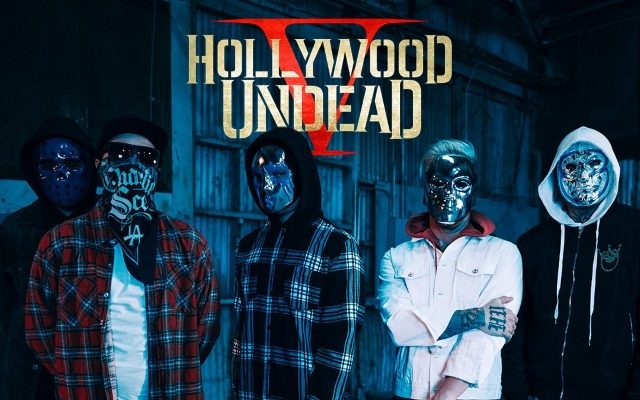 Last we wrote, the Hollywood Undead VIP experience was limited to the North American tour, but in case you missed it, the band has added VIP meet and greet experiences for the European and Russian tours heading into 2018.  Unfortunately, not all dates on these tours have added VIP options, and your options vary between upgrading existing ticket purchases to VIP and having to outright buy VIP from the start like fans in North America had to several weeks ago.  The bonuses for the Gold and Platinum packages still apply for the international shows though, so be sure to check out the VIP purchase portal to review your options.
In related tour news, several popular markets have announced second shows due to overwhelming demand for sold-out tickets.
NEW: Due to huge demand, @hollywoodundead have announced a second January show.

Tickets for Monday 29th: https://t.co/rdvSHbDQux pic.twitter.com/j6IVZF1hb9

— KOKO (@KOKOLondon) August 18, 2017
BUDAPEST – We just announced a second show at Akvárium Klub on 12th February! https://t.co/YiqikEAK8z

— Hollywood Undead (@hollywoodundead) August 19, 2017
Finally, eight additional dates have been added to the North American Tour:
US/CAN – New dates on sale NOW at https://t.co/gwhuy0LPd0 pic.twitter.com/CMaoOwdNtl

— Hollywood Undead (@hollywoodundead) August 18, 2017
Hopefully between all the new shows and VIP options, many of you fans who would have otherwise missed out are now getting the opportunity to join in on the fun.  Still no options or left craving more?  Be sure to stay tuned to our tour page for up to date information on when and where the band will be.