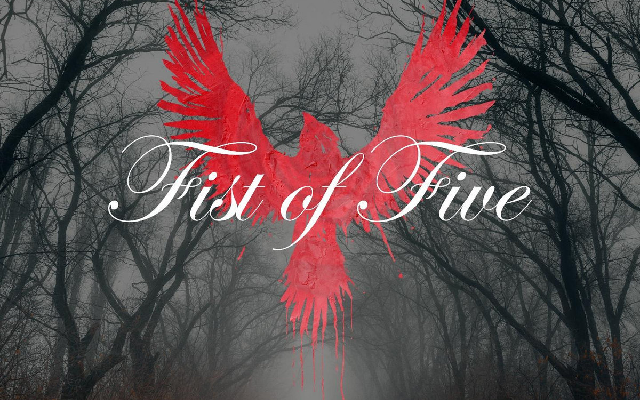 If you wind the clock back to January, you may remember we covered the news of another upcoming Johnny 3 Tears collaboration with the band Fist of Five, tentatively entitled "T.F.L.".
Since things have been fairly quiet since then, here's a quick update on the status of that track.  Later in the Winter, Fist of Five dropped the official track listing for their next album, Sparrow Road.  The album is set to include seven tracks, with "TFL" (featuring Johnny 3 Tears) landing the opening track slot.
Track listing for the upcoming album "Sparrow Road".

Special thanks to @johnny333tears from @hollywoodundead for bringing this album to another level.#spring2021 #TFL #sacrificeme #roses @SterlingWprodcr @SylviaMassy @Darkglassgear @SchecterGuitars pic.twitter.com/eGWhEa4rUc

— Fist of Five (@realfofmusic) February 10, 2021
Since then, the band kicked off the Summer season with a music video for the second song on the album, the band's cover of Garth Brooks' "The Dance", with a new page for the Sparrow Road release has also dropped on the FoF Bandcamp page.
Johnny 3 Tears also recently appeared on @fistoffive on TikTok to give his thoughts on the track and album as well as promote his recent solo release as The Dead Son, The Abyss.
For the latest FoF updates and news on Sparrow Road, be sure to follow Fist of Five on social media to stay up to date on the release of Sparrow Road and "TFL"-
Facebook:      https://facebook.com/fistoffive
Twitter:           https://twitter.com/realfofmusic
Instagram:      https://nstagram.com/fistoffive
Sound Cloud: https://soundcloud.com/fistoffive