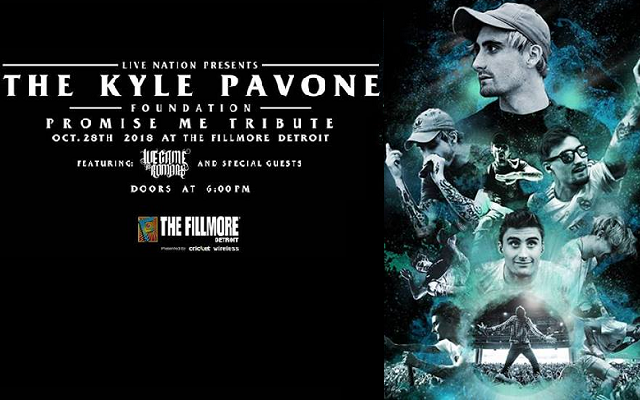 Hollywood Undead member Danny announced earlier this week that he will be performing at the Promise Me Tribute show in honor of the late We Came As Roman's vocalist Kyle Pavone on October 28 at The Fillmore in Detroit.
The show is being hosted by The Kyle Pavone foundation and will feature We Came as Romans with other special guests.  Hollywood Undead previously toured with We Came As Roman's for their World War III Tour several years ago.
The full guest list right now includes:
Andy Leo from Crown the Empire
Cody Carson from Set it Off
Danny from Hollywood Undead
DJ Jauz
Jake Luhrs from August Burns Red
Matty Mullins from Memphis May Fire
Dylan Bowman and Eric Vanlerberghe from I Prevail
Members from Born of Osiris
For Today
Nick Sampson
Zack Hansen and Jessica Ess from The World Alive
Plus some of Pavone's favorite DJ's
You can check out Danny's video about the show from his Instagram account below-
All proceeds for the night's events will go towards the foundation.  Fans can learn more about Pavone and the foundation, as well as purchase tickets for Sunday's show at the official Kyle Pavone Foundation website.
The full video version of the show, as well as a special t-shirt to commemorate the event will both be available for purchase at later date according to the Foundation's Instagram account.  See the comments here in this Instagram post by the foundation for more, plus a teaser of the shirt design below that-