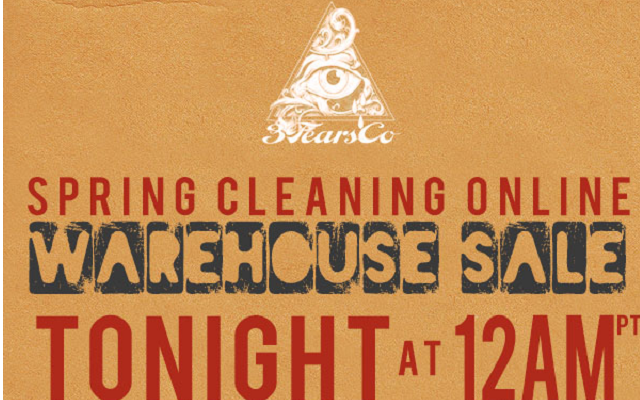 Been looking for some more merch to add to your collection?  The Johnny 3 Tears clothing label 3 Tears Co. have been sending out newsletter announcements to members that the site will be hosting a Spring cleaning themed warehouse sale tonight at midnight Pacific Time (that's 3am EST, 7am GMT).  Items will be up to 75% off.
Interested shoppers can start browsing the in stock items now on the Anytime Products section of the 3tears.co store.
Curious about the exclusives section?  It looks like the Tattoo Collection password is still working, just enter the code "LIONTATTOOS" in the form to gain access.
In the mean time, check out the announcement poster below-