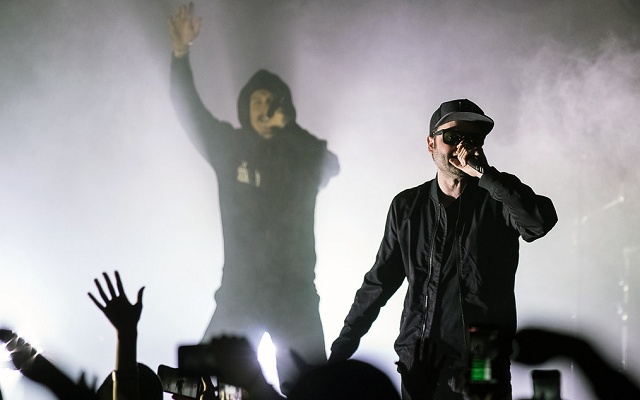 Looking for some more high quality concert photography of HU like the shot pictured here?
Concert news-site Shutter 16's own Kris Engelhart got a chance to catch Hollywood Undead at their Charlotte show on the West Coast High Tour a few weeks ago.  Engelhart gives a brief write-up on the show and a high quality gallery featuring HU, Demrick and Xzibit.
Fans can read the full article over here on the Shutter 16 website.
Engelhart's full gallery for the Charlotte show is also available on Flickr.