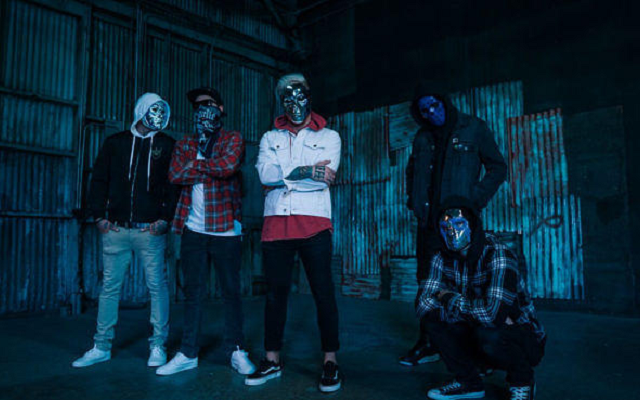 Hollywood Undead have had a week full of announcements so far, kicking things off with the upcoming West Coast High Tour with Cypress Hill, and also announcing their return to the Impericon Festival in Germany later in 2019.
Treat this as a rumor for now, until official confirmation from the band, MDDN, or venues is made available.  Our webmaster Vik has received word from various Russian promoters indicating that the band may also be heading to the Russian territories once again in the Spring of 2019.  This may indicate a larger European Tour also in the works, as it would all be taking place after West Coast High concludes in March, and the band is already scheduled for make an appearance in Germany towards the end of April.
We'd be lying if we didn't say we were hoping that all of these new and rumored tour dates are preceded by some new music to promote whilst out on the road.  During their last show of the year, the pairs of Charlie Scene/Johnny 3 Tears and J-Dog/Danny both discussed, in two separate interviews, that HU intended to hit the studio late 2018 in the hopes of getting a new music out in the beginning portion of 2019.  We will have to wait and see for now as plans often change, and the monthly singles seem to have dried up a bit early after the release of "Another Level".