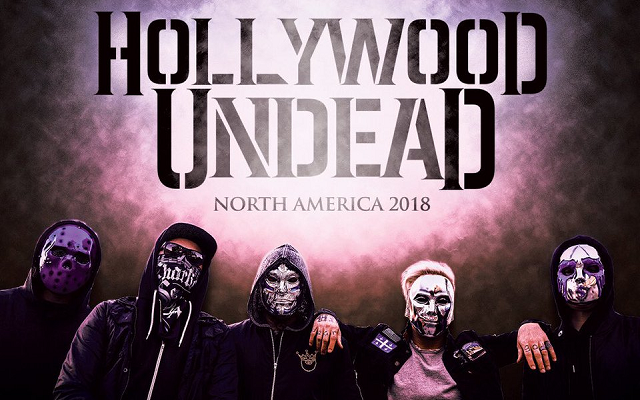 Ahead of any formal tour announcement, numerous venues began posting about North American shows for Hollywood Undead in the Spring of 2018, and now we have official confirmation from the band via social media!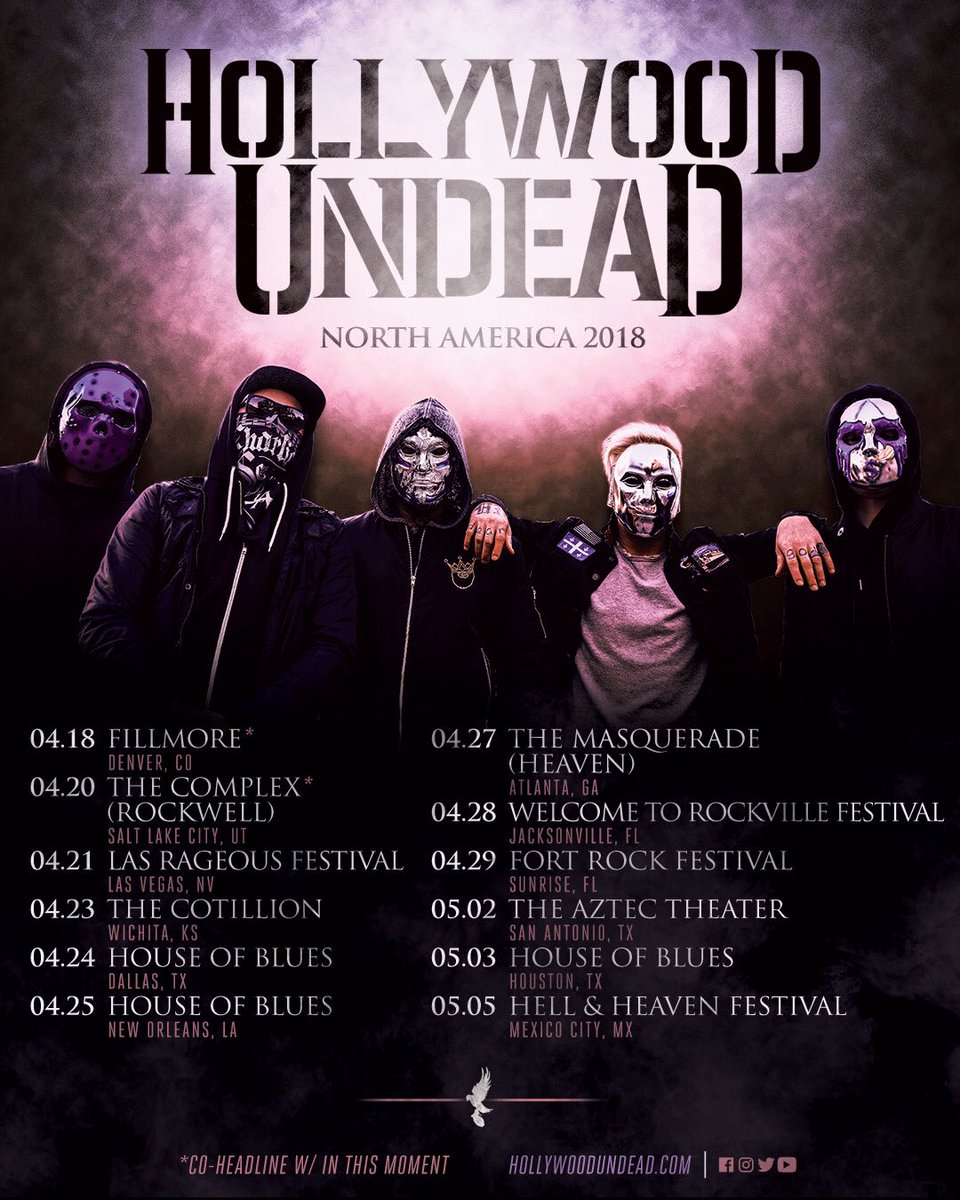 Several shows have been announced, usually by the venues hosting them or ticket sellers.  This short tour only covers a couple weeks in the Spring, which still leaves most of the back half of 2018 open for more unannounced dates.  Stay tuned to Scene for Dummies, and our Tour page for more information as it becomes available.  We are also actively tweeting any pre-sale passwords or announcements we find as they become available, so be sure to follow us on Twitter if you aren't already.
The band's list includes nearly half a dozen new shows, previously announced festivals in the US, and the two dates for the separate Witching Hour Tour with In This Moment.