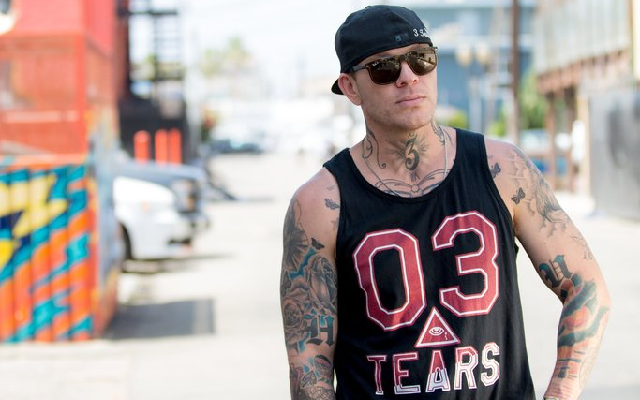 The Johnny 3 Tears branded clothing label, 3 Tears Co., updated their site this past weekend with a new batch of tank tops, just in time for those hot Summer months!  The full range is set to come in stock at the end of June, but the site is currently taking pre-orders on the various designs for men's and women's cuts.  The Exclusives section of the store is also running a new password in honor of the latest Hollywood Undead single, GOTTALETGO.
You can check out the full collection at the 3 Tears Co website.
First up is the Classic 03 print in a striking red/white print-
Fans of the all-seeing-eye design can now enjoy it in sleeveless as well, available in both sexes-
The Ava Day of the Dead design is also making a return, also in both men's and women's cuts-
A newer design also joins this batch, entitled "Aries Healer", available in both men's/women's cuts-
Finally, another new design, this time only available in women's, the Pisces Flower-
Also be sure to check out other available 3 Tears Co merch available in the Anytime Products section of their online store!