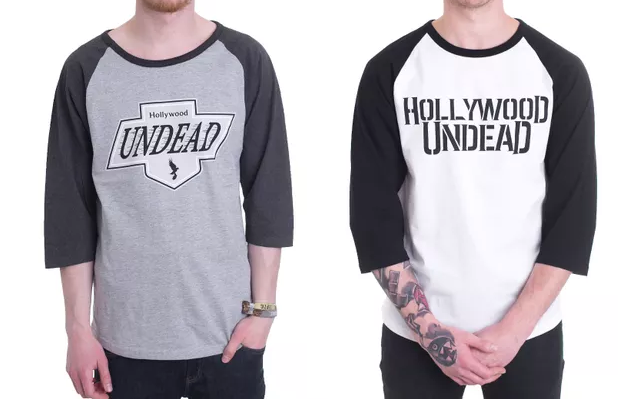 Merchandise website superstore Impericon have updated their catalog with a couple new pieces of Hollywood Undead merch, giving fans another chance at some older designs!
First up is the LA Crest long sleeve shirt, featuring the Dove and Grenade logo with the band name done up similar to the band's hometown basketball dynasty, The Los Angeles Lakers on a two tone long sleeve cut.  Check it out below, and grab your's here.
The second piece features the current Hollywood Undead logo in black on a similarly two-toned long sleeve cut.  Check the front and reverse in the embedded photos and peep the official listing on the Impericon site.