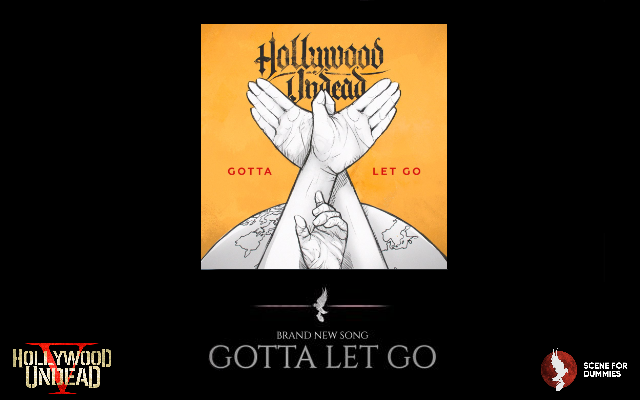 The latest single by Hollywood Undead, "Gotta Let Go" has made its way into radio website AllAccess.com's music catalog, giving us our first glimpse at the official artwork.  Check out the full first look at the single art below.
The new single is currently being provided to Alternative and Active Rock stations for Summer airplay, so keep your ears peeled, it may just show up on one of your favorite stations soon!
Also of note, the song is listed as being published by BMG in the AllAccess catalog, which would indicate that the band's deal with BMG for distribution, which kicked off with last year's album, Five, will continue for this next batch of new music-
Also ICYMI, here's the song "re-debuting" on 94.1 The Zone earlier this week!