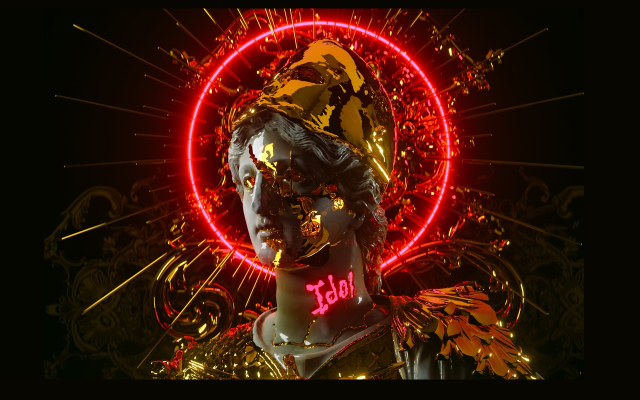 The following is part of a press release dropped for media outlets in support of last week's music video for "Idol", with J3T giving a brief comment on the song and video itself-
Platinum certified Los Angeles quintet, Hollywood Undead, has unveiled the official music video for "Idol" today. Featuring legendary rapper Tech N9ne the official video sparks terrifying voodoo vibes as it depicts the dark side of fandom.
Speaking on the new video, Johnny 3 Tears says: "I think the video best represents the chaos and turmoil of the song itself. Organized and introspective. But something insidious always right below the surface."
"Idol" is the first track to be released from the upcoming Vol. 2 of Hollywood Undead's two part opus, New Empire produced by Matt Good (Asking Alexandria, Sleeping With Sirens). Since the track was released last month, it has already clocked up an impressive 1.7 million streams on Spotify and the lyric video has hit 633,000 views on YouTube.