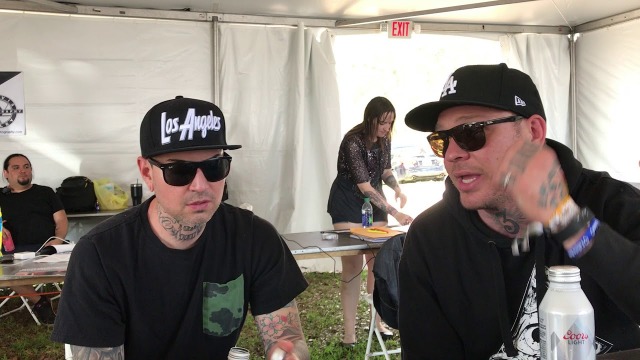 At long last the press drought is at an end!  Here's another new interview, this time with PCM Interviews ahead of the band's set at the Fort Rock festival with J-Dog and Johnny 3 Tears.  
J-Dog confirms once again that new music is on the way, with Johnny clarifying that the days of the EP are at an end.  The duo discusses how the changing climate around the music industry favors a singles market, how the band is looking to release their upcoming music in a consecutive manner, and more.  Finally, Johnny puts a date on the much anticipated release of new music, May 25th.
Check out the full interview embedded above!