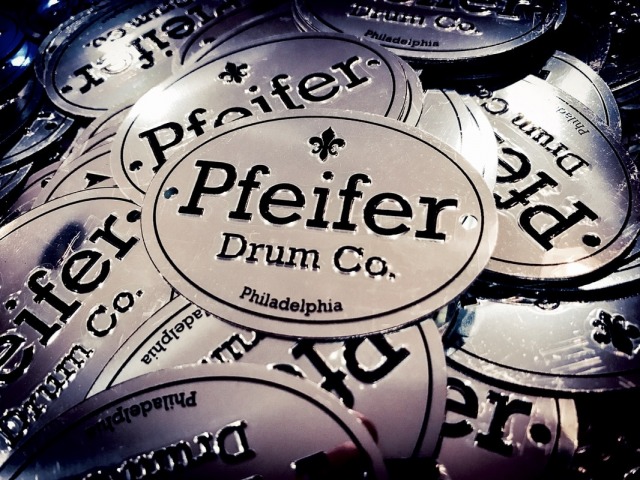 Avid Hollywood Undead fans who remember the American Tragedy record cycle will recall the bevy of changes the band's sophomore album brought with it.  New sounds, new singer, new masks, new producers, and a new drummer.
Daren playing "Been To Hel" live with Hollywood Undead at Imperial de Quebec in Quebec City during the Underground II tour.
Daren Pfeifer took the reigns from temp-drummer Elias Mallin as Hollywood Undead's touring and recording drummer in 2010, laying down drum tracks on songs like Bullet and Lion, as well as stages the world over as the band toured in support of their second album and its follow-up Notes from the Underground.
Daren playing "Bullet" at the House of Blues in San Diego, CA circa Summer 2013
Following nearly half a decade with Hollywood Undead, Daren and the band went their own ways in an amicable split.  Ever since, Daren has been residing in Philadelphia, Pennsylvania following his passion for music and drumming in one fashion or another.  Now, in 2017, the community will get to experience the next step in Daren's career and witness the fruits of his latest labors come to fruition in the form of something totally new.
Introducing Pfeifer Drum Co.

On the site, Daren gives a bit of history on the brand and how it came to be:
It was the Summer of 2016 in Philadelphia when the Pfeifer Drum Company was born. Throughout my career I've built and modified drums and percussion instruments to my liking. I had a design for a snare drum in mind that just wouldn't go away. I knew what I had to do: build it, play it​ and build more. After a few prototypes I started production of the September Series Snare Drums. Offered in a variety of select woods and metals, the September Series Snares are my debut into the manufacturing world. I hope to share with you my vision and my passion for drums, music and the leading beat.
The first drum from Daren's new business venture is the 6 x 14″ September Maple Snare Drum, which comes in elegant Piano Black or traditional  Natural Maple finishes.  The full specs of the drum are quoted below from the store page:
45˚ precision bearing edges
Hand finished in Piano Black with chrome hardware
Innovative 9-lug design
Offset snare wires
Brass tube lugs with mini-claws
4.5mm steel hoops
Trick 3-position throw-off
German snare wires
The site also has a wide variety of merchandise for sale, brandishing the company logo for all members of the family, even a bandanna for Fido!
Scene for Dummies reached out to Daren to get his thoughts on the launch of his new brand:
Follow your passion. The path will be rough, exhausting and will test every fiber of your being. Sometimes it will leave you feeling lost. Sometimes it will disguise itself as nothingness. But it will never leave you. It's about vehemently following my passion. I love music. I love drums. I love the noises they make and the feeling when the beat is just right. I designed the drum I always wish I had. I always wanted what was to become a September drum but no one made one. I wanted to start a drum manufacturing company as well. So, out of sheer selfish impatience I decided to start with the first drum I wanted to have, the September Maple.
On behalf of the Hollywood Undead fandom, we would like to wish Daren well on his new adventure, and we are excited to see where it takes him next.
Follow Daren Pfeifer:
Facebook
Instagram
Twitter
Follow Pfeifer Drum Co:
PfeiferDrumCo.com
Facebook