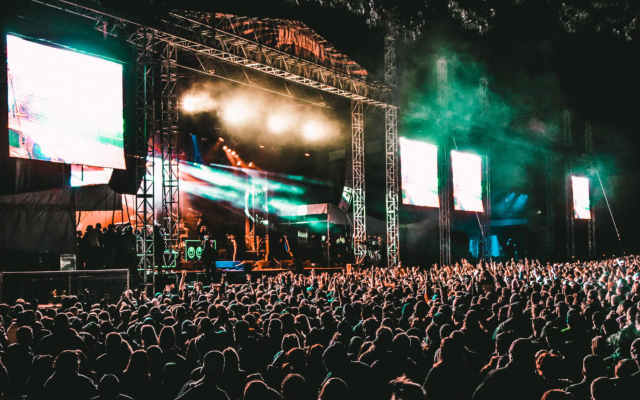 Here we go folks!  As the march towards HU5 (or HUV, or whatever you want to call it) continues, we have our first official show announcement for Hollywood Undead in 2017:  The Louder than Life Festival in Louisville, Kentucky.
For interested fans, HU will take the stage on Saturday date of the festival (aka September 30th).  The band will join a wide variety of acts over the course of the weekend, including former tourmates like Stone Sour, Falling in Reverse, and Of Mice and Men.   Maybe Charlie Scene will join Steel Panther on stage for another duet?  Hell, maybe Ozzy Osbourne might even hear the band sampling "Crazy Train" during their set!  Tickets go on sale on the festival's webpage this Friday, June 2nd at 12PM EST.
Funnily enough, it seems the news even hit J-Dog by surprise today, as he replied to the band's announcement on Instagram:
We assume this is the first of many show announcements for the second half of 2017, so stay tuned to our tour page to keep track of when the boys will be hitting the road.  The Hollywood Undead subreddit is already starting to speculate how this show's timing may fall around the release of the next album, so be sure to sound off there or on social media and get in on the conversation!