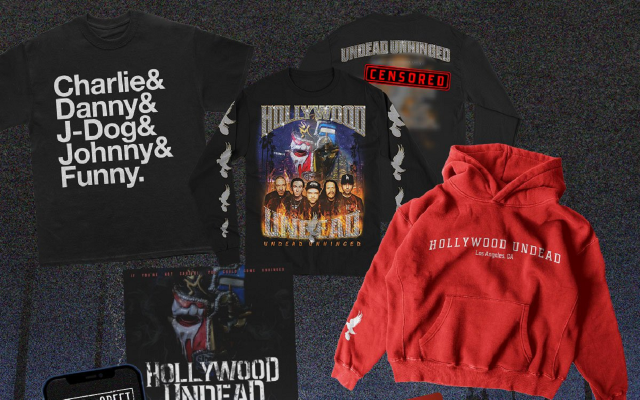 Following up on our previous breakdown of the various Hollywood Undead Unhinged livestream ticket and merch bundles available now on HollywoodUndeadLive.com, listings are now up for non-bundle versions of the Unhinged collection merch.  The bundle preorder pages indicate all physical merch is still a preorder situation, with a target release date in May.
Undead Unhinged Ampersand T-Shirt
Undead Unhinged Bling Long Sleeve Tee
All of these listings, as well as tickets to the Unhinged livestream, bundles, and even some House Party mystery shipments are still available on the official site for the stream.