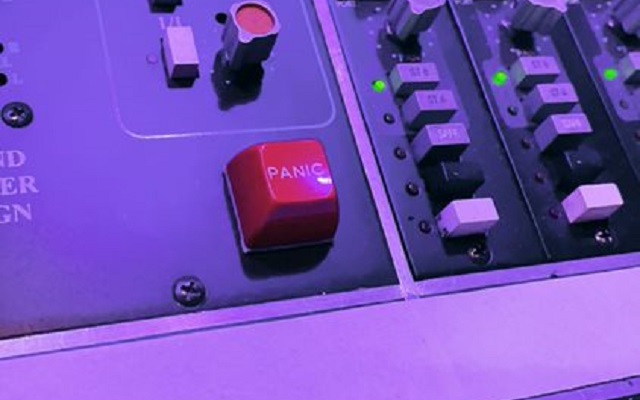 First off, if you missed our previous recap from the beginning of September, head on over here to check out our full recap of Hollywood Undead's first week of heading back to the studio together in Nashville to work on their forthcoming eighth studio album.
Since then, a quieter week two has ramped into a more active week three (at least social-media-ly…if that's a word, which it totally isn't).  
First off, after initial suspicion on our part from our first roundup, it looks like No Love For The Middle Child (Andrew) formally joined the recording process on the production side, with some on-point sandal-sock combos.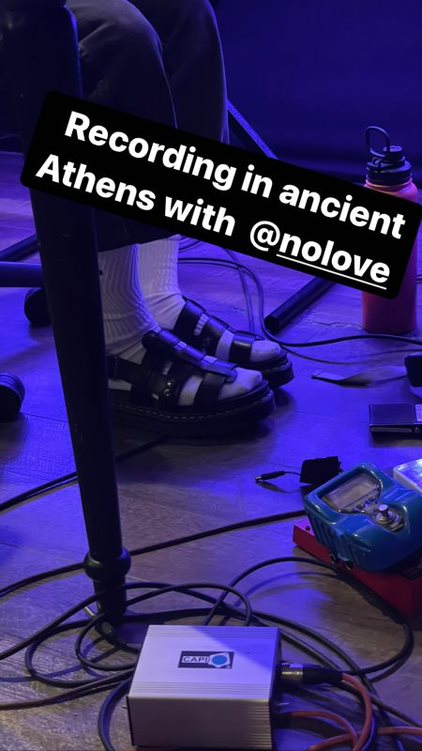 Erik Ron continued to make appearances at the studio over the course of the last two weeks as well, indicating he may be contributing a notable production role future tracks as well.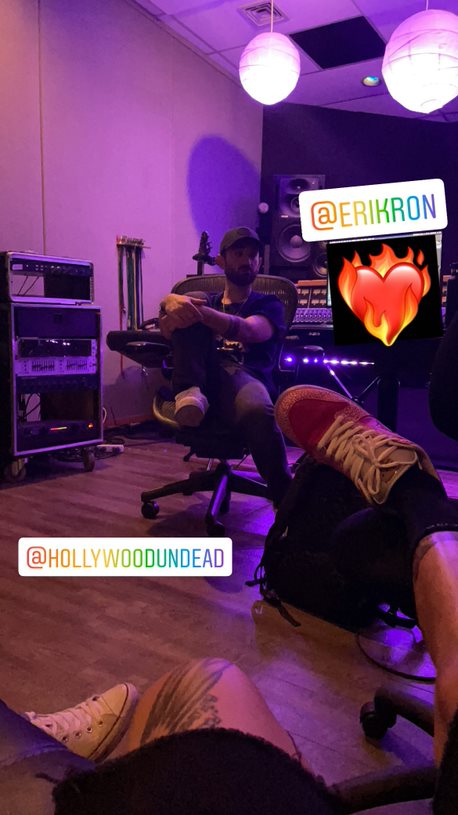 One appearance we were able to reverse-engineer was Telle Smith from The World Alive fame, who posted a tweet in a familiar location after mentioning they were booked up for some sessions in September on Instagram.  When compared to other pictures from Omni Sound Studios it looked suspiciously similar to the same piano setup Andrew had been playing on in the above.  Later posts would place Telle in the room with both Erik and Andrew.   Longtime band videographer/photographer Cameron Nunez also snuck into a few IG stories, meaning we may be seeing some more content from these studio sessions in the future.
I love making music

Piano is my favorite instrument

What's yours? pic.twitter.com/p9vjWFdI7t

— T E L L E (@tellesmith) September 12, 2021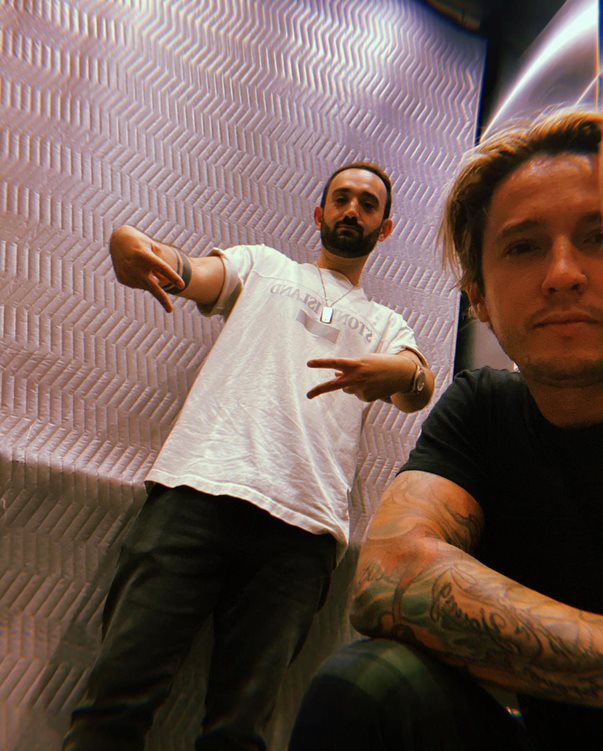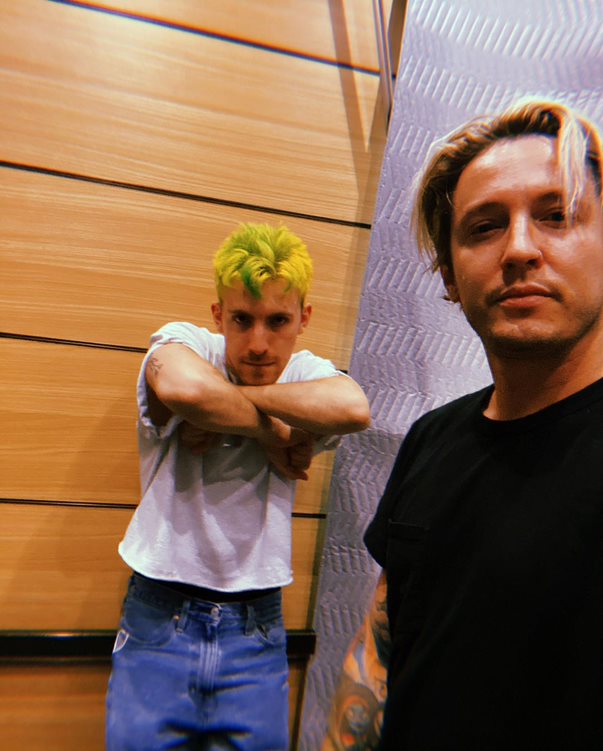 The band members themselves were also busy in the booth this past week, including this humorous clip of Johnny 3 Tears showing his frustration between takes-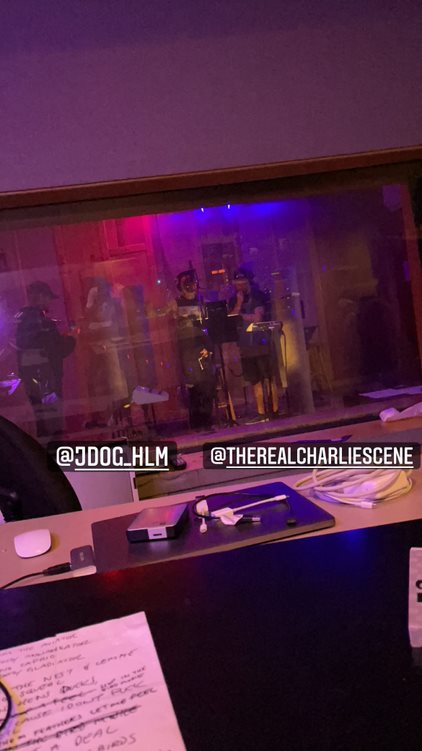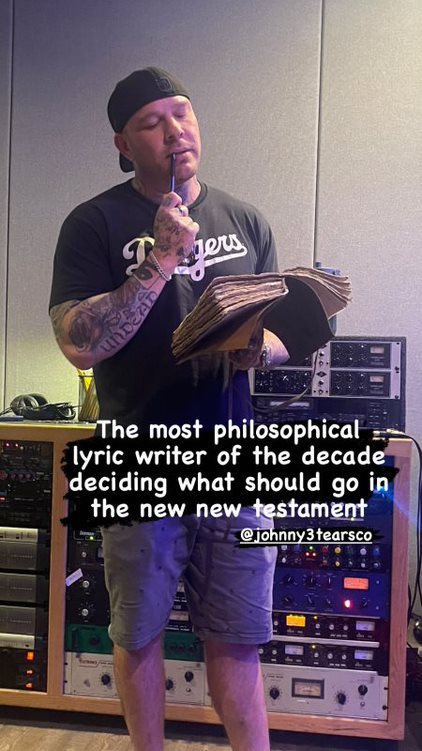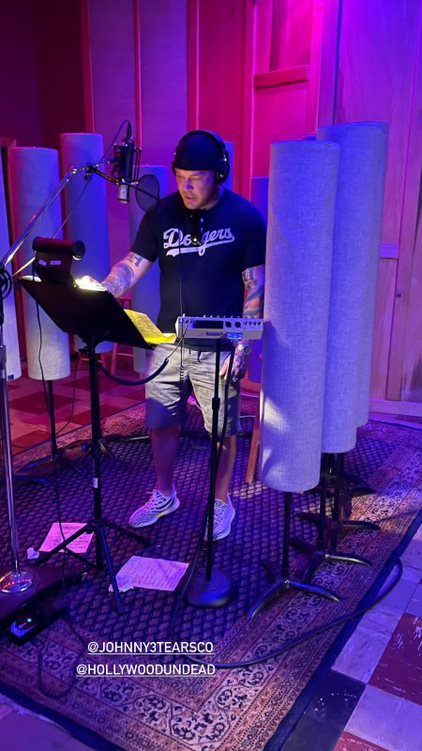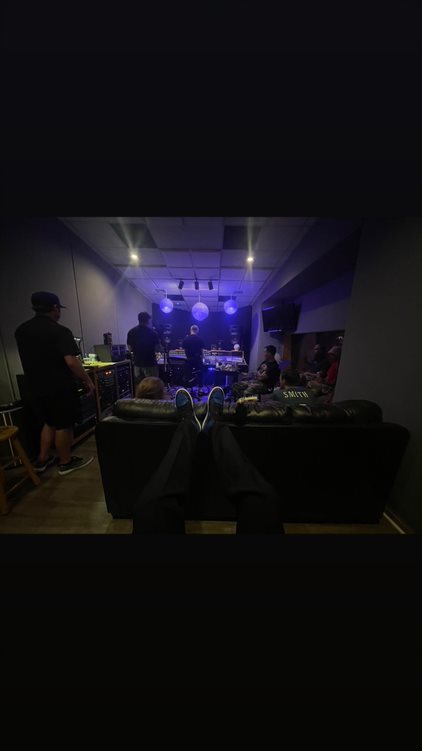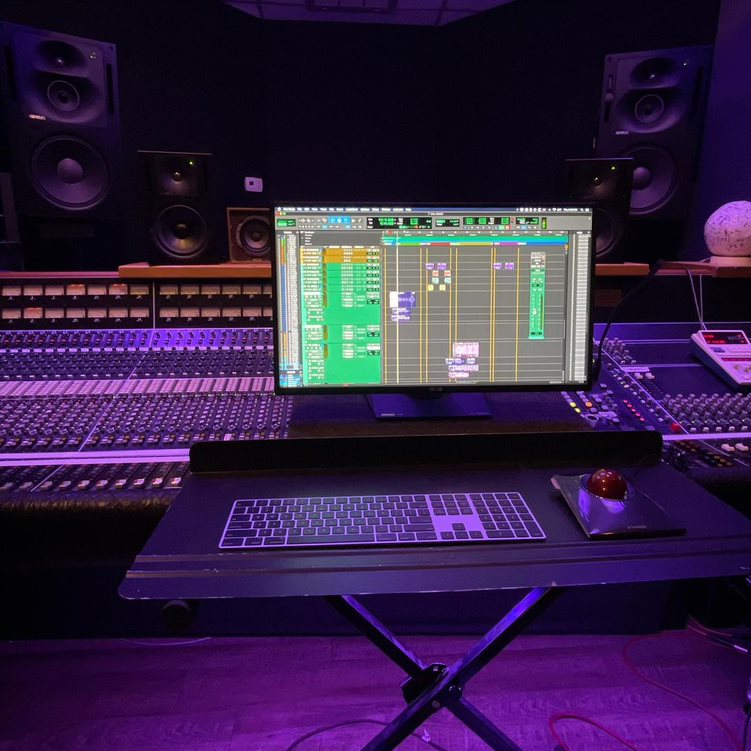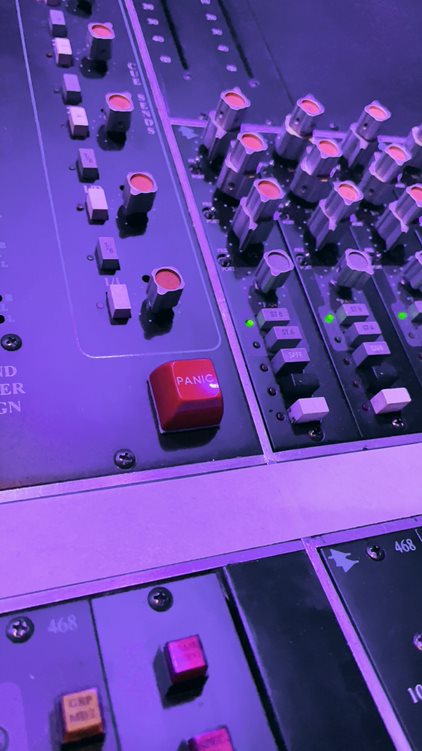 Finally, we'll leave you with a softer note, with Danny strumming along to Eric Clapton's "Tears In Heaven" in their Airbnb-