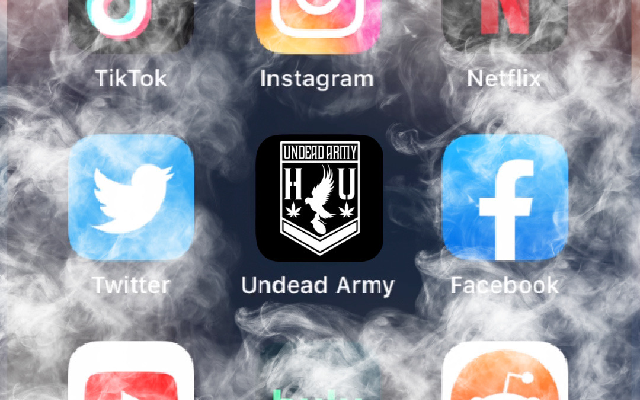 Fans may recall a survey put out by Hollywood Undead's management team a year or so ago asking about a social app experience, and now today things have come full circle with the official launch of the Undead Army app – an Undead-centric social app featuring exclusive HU content much like Ice Nine Kills' Psychos Only Club.  Fans can level up their accounts engaging with each other, sharing content, completing challenges, taking HU-themed quizzes, and more.  A premium tier also exists which is slated to feature additional content hosted in the app behind a monthly or annual membership fee, with revenue supporting the band directly. 
Check out the official welcome from the members of HU below, including info on the app and premium memberships, and head on over to army.HollywoodUndead.com or grab the app on the App Store for iOS or Play Store on Android.
The first bit of premium content is already available – a day-early listening party with the members of the band for the new track "Wild In These Streets", which is now available on demand in the app for Premium members.