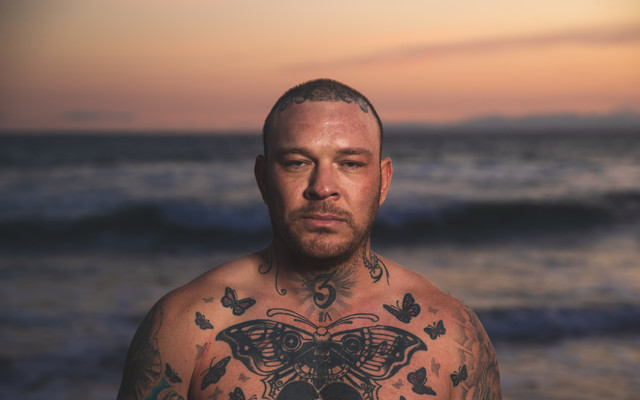 In preparation for this Friday's release of The Abyss, the official George Ragan The Dead Son Spotify page has been updated with background information on the heavily anticipated Johnny 3 Tears solo project – including a quote from the man himself on the history behind the forthcoming material.
We've reproduced the text below, but be sure to support J3T via this official linktree URL, and presave the album on Spotify and Apple Music here.
Presenting a dynamic, dark, and deep perspective on alternative, George Ragan The Dead Son—a.k.a. Hollywood Undead co-founder Johnny 3 Tears—introduces himself with his first-ever solo effort, "The Abyss"
"The Abyss is a record I've been writing my whole life, maybe not musically, but in diaries and on shredded pieces of paper. It's my story…my search for meaning within myself and everything I found. Good and bad, for better or worse…a search beyond my reflection, and into the great unknown."
Enter The Abyss with George Ragan The Dead Son.