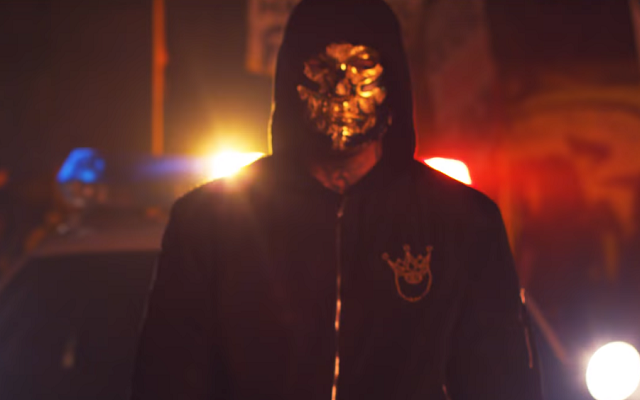 It's been quite a while since we've had any NFL-related Hollywood Undead news.  The last time there was any sort of tie-in between the two was way back in 2009 when the trailer for G.I. Joe aired during the super bowl featuring the Swan Songs single "Undead".  "My Town" off of American Tragedy also got some playtime during NHL TV airings a few years back as well, and now we're back at it again.
Thanks to Twitter user @TheRareBeast for sending us a clip of "California Dreaming" off of the upcoming V, playing during the commercial bumper for the Los Angeles Rams game this past Sunday.
@hollywoodundead at @NFLonCBS #HU5 @scnfdm pic.twitter.com/2IOf1xcgyL

— ChiefAR (@TheRareBeast) September 10, 2017
Danny also took to Instagram to share the clip as well:
It's great to see new music from the band getting more exposure.  Did you catch this during the Rams/Colts game?  Be sure to let us know on social media!