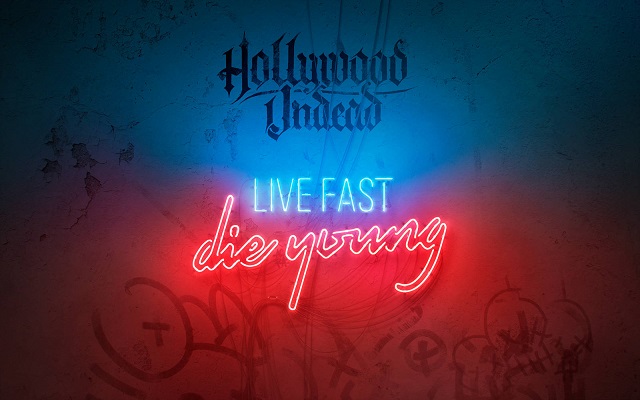 Back in October, Hollywood Undead dropped their first EP in nearly a decade, the five track Psalms.  
The original release schedule involved five songs being released one per month, starting in late Spring of 2018 with "Gotta Let Go", the planned release strategy for this batch of songs changed partway through execution, and fans were instead presented with an EP in the Fall containing the already released monthly singles, as well as the remaining three songs.
Graphic artist extraordinaire and frequent HU-collaborator, Acrafagor, provided artwork for the monthly singles as well as the final Psalms release, but got far enough into the process for the original five-singles plan to get art done for some of the other songs before the decision was made to instead release an EP.
Acrafagor recently took to social media to share his concept art for the song "Live Fast, Die Young", complete with neon flights to match the synthwave vibes that the track is full of, as well as an alternate take featuring a totally different aesthetic from the 80's concept.  Fans can check it out below, or grab a desktop version of the artwork over on Acra's DeviantArt page.  Also be sure to follow Acrafagor on Instagram if you aren't already!