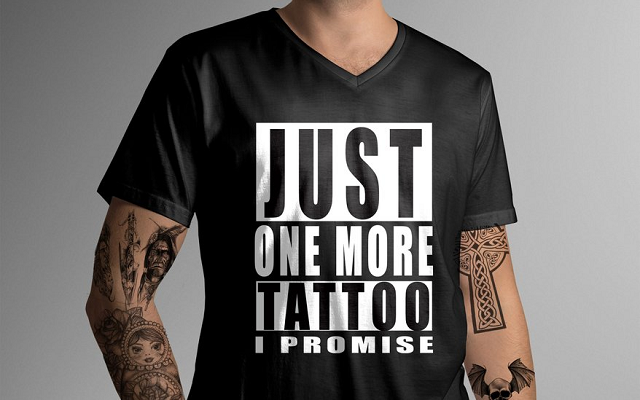 3 Tears Co has dropped listings for three new pieces of merchandise, this time with a tattooing theme.
First up is a new t-shirt, with a play on the parental advisory icon, and the 3 Tears Co logo on the reverse.
The next item is a more unique piece but keeps the tattoo theme going in the form of an ink gun necklace.  The listing states it includes a rope chain and is cast from metal alloy.
Finally, there's the traditional 3 Tears Co beanie with cursive font, this time in a burgundy color.  Pre-orders are open now, with the beanies coming in on March 9th.
All three pieces of merch can be found on the exclusives section of the 3 Tears Co site, using the password "LIONTATTOOS".