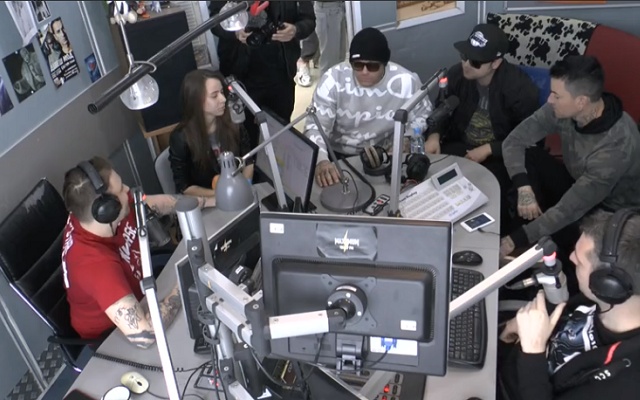 Following Hollywood Undead's appearance yesterday on Moscow station Radio Maximum, the radio channel's VK page has updated with a full (nearly hour long) mirror of the band's appearance in the studio with the DJ's.  Johnny 3 Tears, Charlie Scene, J-Dog, and Brian Cox show up in the studio and discuss the band's plans for their upcoming tour, a new time frame for the band's sixth album, and more.
Johnnykicks off the interview confirming that the album's release date has been shifted to early 2020, with the other band members confirming a single in the September 2019 time frame. 
Fans can check the full stream over on the Radio Maximum VK page.