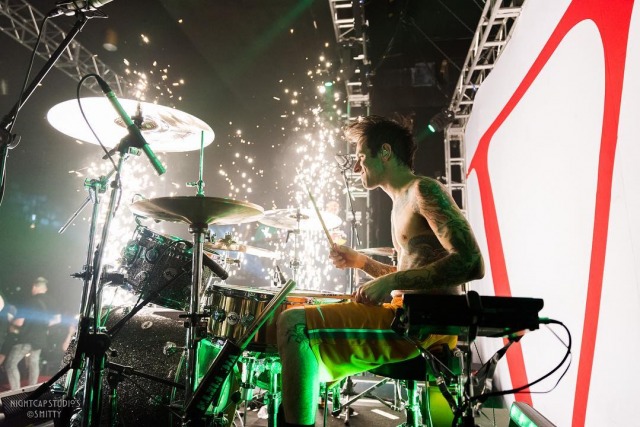 Longtime Hollywood Undead touring member Tyler Mahurin took to social media last night with a heartfelt farewell letter to the band, crew, and fans, thanking everyone for all their support over the last three years as he moves onto the next chapter in his life.
So as some of you know, last night was my last show with Hollywood Undead. It was a hometown show in which I was able to have family and friends out to watch my final show with the band. I want to thank all of the guys in HU for letting me perform with them for the last 3 years, and all of the HU crew guys for helping us do all these shows. And of course all of the HU fans for being there to support the band and have a good night with us every night. Thank you for all the love and support you've all showed me as just a touring drummer for the band. I wish the guys in the band and crew the best of luck on the upcoming tours and album cycle. As for me, I'll be moving forward with my life and looking forward to what lies ahead for me in Nashville. I'll be keeping everybody posted as to what my life will entail in the future. Thank you everybody again for all the love and support you have showed me over the past 3 years with HU.
Tyler Mahurin
Scene for Dummies would like to wish Tyler well on wherever the next chapter of life takes him.  Thank you for everything you've contributed to the HU experience over the last few years!