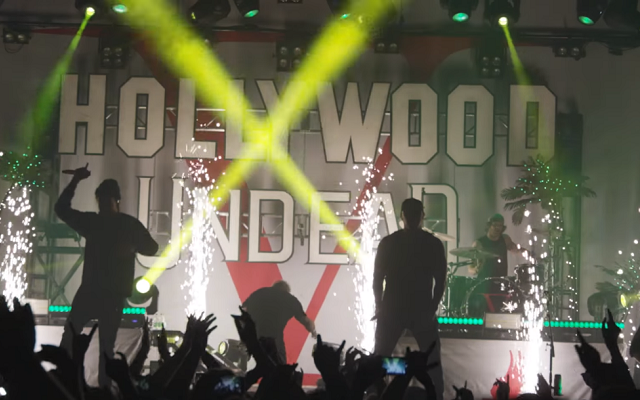 Scene for Dummies has received several messages from fans with VIP who attended the Hollywood Undead show in St. Petersburg that were lucky enough to participate in the filming for the band's latest music video, "Riot".  "Riot" marks the seventh video to be made from the band's latest album, Five.
No word yet on when to expect the finished video, or if more filming is yet to be done, stay tuned to Scene for Dummies for more updates as they become available!
Special thanks to Eugenia and Nikita from the St. Petersburg show for the news tips!