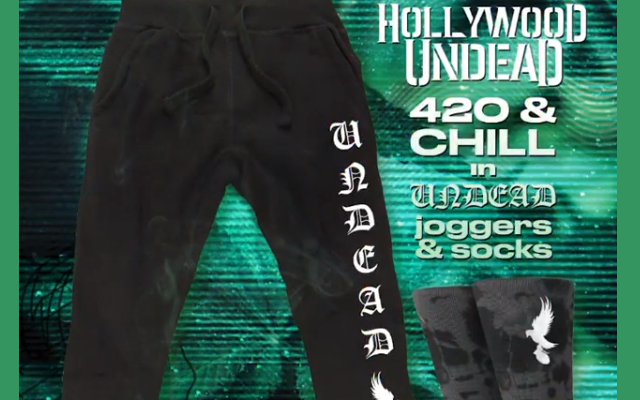 Good news for this looking for merch, another sale has just kicked off over at Hollywood Undead's web store to help commemorate the week of 420.  Customer's will get up to 10% off individual items, and up to 25% off orders of four items or more.  The discounts reportedly run all week long, though we're not sure if this means they end on Friday or Saturday.
The storefront has also updated with two new listings –  First up is a new pair of Undead themed joggers, perfect for chilling during social isolation.
Next up is a new bundle featuring the same joggers and a pair of tie-dye HU socks, previously only available in the New Empire Volume One bundles.