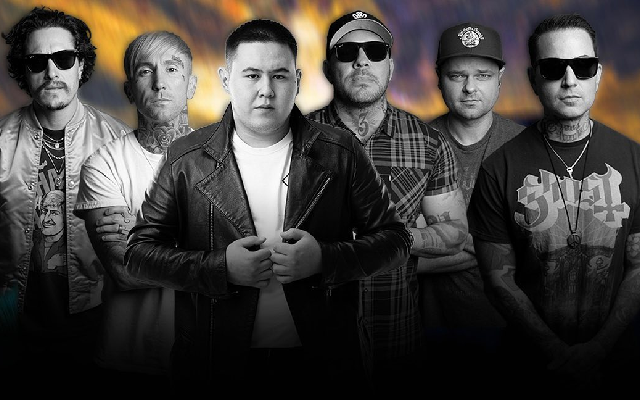 Today we're rounding up the various smaller 2021 Imanbek interviews where he mentions collaborating with Hollywood Undead prior to the release of their single "Runaway".  We'd previously covered Imanbek and Johnny 3 Tears' quotes on the track in the official press release that dropped with the song a few months ago, fans can check out that interview snippet here.
Imanbek name dropped HU twice in the press last year – first on this August 4th interview with The Village, and later again on September 8th with Buro.
Finally, we've also got a smaller clip we shared on our Instagram last year with Laura Dzhugeliya.
No telling what the future holds for any more HU x Imanbek content, as "Runaway" was treated as its own standalone single outside of the forthcoming eighth Hollywood Undead record – but with artists embracing virtual collaboration more and more never say never!