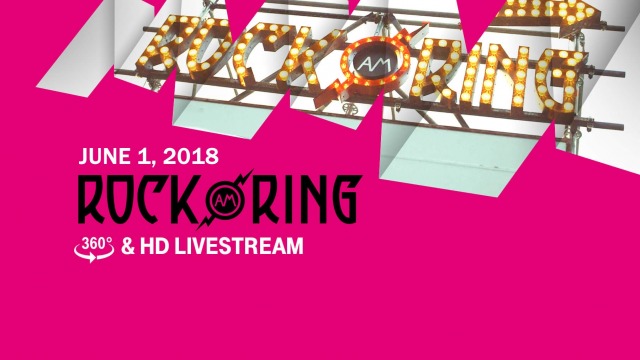 Hollywood Undead to perform at Rock am Ring festival on the 1st of June in Germany
Deutsche Telekom will present the livestream worldwide in a 360° and HD live stream
Deutsche Telekom will be showing Rock am Ring this year, on its MagentaMusik 360 music and entertainment channel as a free 360-degree live stream. From June 1-3, 2018, viewers around the world can watch the live sets by Alt-J, Thirty Seconds To Mars, Marilyn Manson, and many other artists, including Hollywood Undead in the MagentaMusik 360 app (available for iOS and Android). The festival will also be shown on magenta-musik-360.de and on EntertainTV.
Rock am Ring is one of the most famous music festivals and features an extensive lineup of German and international artists year in and year out. Deutsche Telekom will air sets from the two main stages, creating an outstanding virtual reality experience through the use of 20 HD cameras and six 360-degree cameras. Together with its partner Samsung, the company will convey the live feeling of Rock am Ring to screens all over the world.
"Our offering gives music fans the possibility to experience outstanding concerts and festivals at home and on the go, in Deutsche Telekom's best network. Deutsche Telekom provides a one-of-a-kind live experience – the feeling of standing in the front row or even on stage," says Michael Schuld, Head of Communication and Sales Marketing at Telekom Deutschland.
Watch the announcement from Funny Man below:
.@dillyduzit von @hollywoodundead ist heiß auf @rockamring ????????????! Ladet euch jetzt die #MagentaMusik360 App und erlebt ihren Auftritt im exklusiven #Livestream: https://t.co/e6VQYXeVUu #RAR18 #HollywoodUndead #RockamRing pic.twitter.com/entu5eAxNC

— MagentaMusik 360 (@MagentaMusik360) 23 мая 2018 г.
Watch the Rock am Ring trailer below:
Watch on MagentaMusik 360 app, on magenta-musik-360.de, and on Entertain TV.
About Rock am Ring: rock-am-ring.com