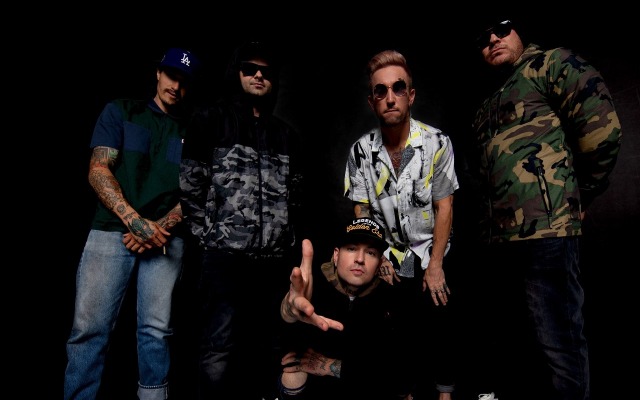 As the year comes to a close, it's time for that time honored tradition of every listener and artist to share their "Spotify Wrapped" recaps for the year to the point that #SpotifyWrapped gets trending on major social networks world wide, (sorry, Apple Music users).
Hollywood Undead are no stranger to this, with J-Dog sharing the band's stats in 2018.
This year went a bit different, with pretty much every band member and band account making a post for this on social media, but how did the band fare one year later from J's 2018 post?
2018 had 251 million tracks streamed versus only 244.8 million in 2019.  This isn't a crazy dip considering the band only released two singles, "Already Dead" & "Time Bomb", in 2019 – while 2018 featured a handful more with the Psalms EP and "Whatever It Takes" mixtape.
Despite a dip in new releases and streams, HU grew their listener-ship on the platform by nearly 16% – spiking from 8 million to 9.3 million listeners in just one year.  Guess all of those features on official Spotify playlists are continuing to pay off!
Hollywood Undead also saw a nearly 21% increase in their global reach – hiking 2018's lofty 65 countries to just shy of 80!
Be sure to check out the band's original post below-
The Undead Army is strong! #2019ArtistWrapped https://t.co/3cnw8KM9vi

— Hollywood Undead (@hollywoodundead) December 5, 2019