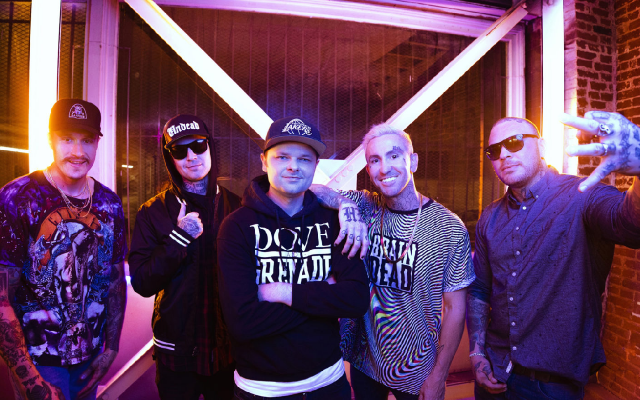 With fans all over sharing their Spotify Wrapped reports for the year, Hollywood Undead joined in on the trend a few weeks ago sharing their stats for the year, but how do these stats stack up to the band's previous Spotify stats?
THANK YOU for a banner year Undead Army, we're sincerely grateful for each and every last one of you!

???? ???? ????

TURN US UP IN THE HEADPHONES! #2020artistswrapped pic.twitter.com/Rf8X47w6fq

— Hollywood Undead (@hollywoodundead) December 5, 2020
2020 saw the band rack up 294.4 million streams – a gain of nearly 50 million streams over the the band's quieter 2019, likely pushed by the release of both New Empire volumes.
Another major milestone, the band hiked up their individual listenership from last years impressive 9.3 million to a nice eight-figure 12.6 million global listeners!
Speaking of global, the band's reach continued to grow in 2020, up from 65 and 80 countries in previous years to 92 countries.
Finally, a new stat worth mentioning as we don't have data from 2019's Wrapped to compare to – all of those listeners around the world rallied up a solid 16.1 million hours!
Where did HU fall in your Spotify Wrapped?  Hit us up on social media and let us know what percentile you fell in!