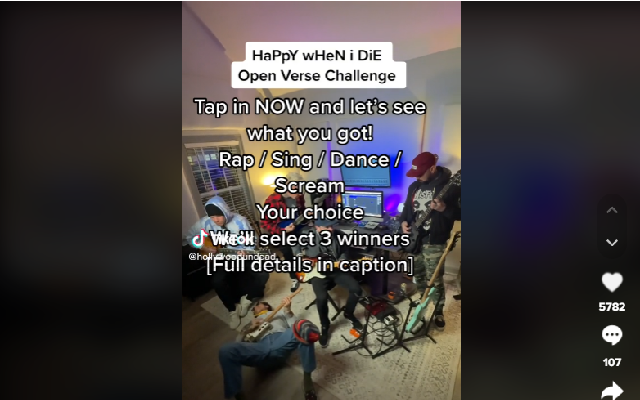 Back just before the Christmas break, Hollywood Undead hit up their TikTok to kick off a new open verse contest for their track "Happy When I Die" off last Summer's Hotel Kalifornia.  
Fans can check out the contest here, or check out the announcement below.
Submissions close on January 13th, so interested participants have a little under two weeks to hop to it.  First place winner selected will get a merch bundle, two tickets to an upcoming show of their choice, and a backstage pass.  Second/third place will nab two tickets to a show of their choice and a merch bundle each.