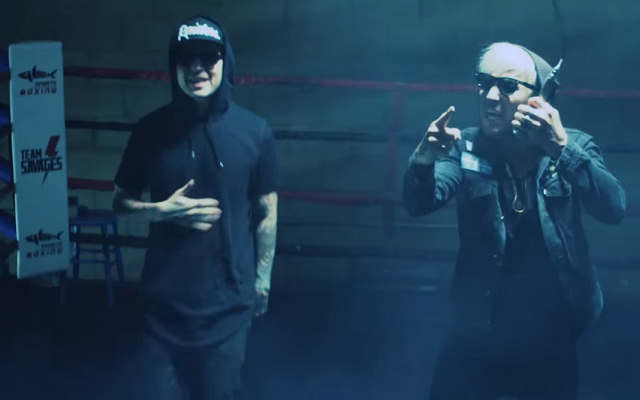 Apparently Johnny 3 Tears and Charlie Scene weren't the only members of Hollywood Undead who spoke with the press at Reading & Leeds Festival 2018 a few weeks ago.
Lottie Cook of music new-site Dead Press got a chance to catch up with Danny and J-Dog as well while the band was in town for the festival.  The duo discuss playing the band's first alternative festival, the recent single "Another Level", and more – including our second word from the band on their intent to put out a sixth studio album in early 2019 – backing up claims made by Johnny in a previous interview at the same festival.
Danny also mentions an as of yet unreleased track entitled "Bloody Nose" that the band is thinking about releasing, perhaps part of the batch of tracks the band was looking to release in 2018 to go along with "Another Level" and "Gotta Let Go". 
Fans can read the full interview over on the official Dead Press website.