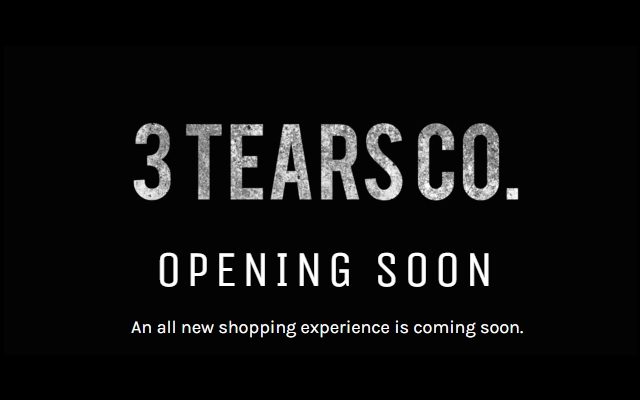 Johnny 3 Tear's clothing line had an impressive soft launch some weeks ago, but fans eager to scoop up some more merchandise have been waiting for the new site to launch for some time now.  It looks like, as with many things lately, the wait is almost over!  Aaron Drexler and Devin George of 3 Tears Co. sent out an announcement last night with all the details:
3 Tears Co. Family,

We'd like to thank you all again for the continued support you've given us since day 1. We've taken all your guys' feedback into consideration and will continue to make changes and improvements as we continue to grow.

As you guys know, we're coming back soon! Except this time we're changing the entire shopping experience (in a good way). If you're reading this email, you're already a step ahead everyone else so make sure you check your emails that we send you!

As the time nears, we'd like to ask you to give the guys behind this brand a follow on Instagram as they will soon be posting special announcements regarding the new launch of 3 Tears Co. So don't wait!
Sounds like the team behind 3 Tears Co. has been taking fan-feedback to heart!  Stay tuned for more information on the relaunch of their storefront, coming soon.
Follow Aaron Drexler:
AaronDrexler.com
Instagram
Twitter
Facebook
Follow Devin George:
Instagram
Twitter
Follow Johnny 3 Tears:
Twitter